Hospitality App Form Best Practices: Tips to Top the Underwriter Pile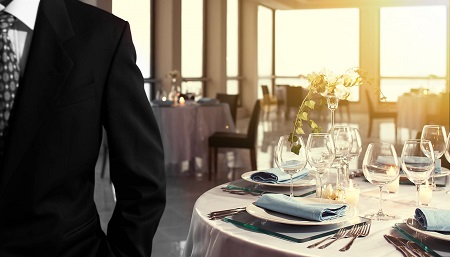 The hospitality industry is full of potential risks that can affect workers, customers, event organizations, properties and equipment, and hospitality insurance can cover anything from hotels to festivals and nightclubs. Each type of business has its own specific needs and risks, so it is important to consider the right type of coverage for the appropriate risk.
However, your job as a broker does not end with recommending the right coverage to your clients. You also need to fill out the app form properly so that underwriters will greenlight your application and be able to insure your clients.
To help brokers (like you and our respondents) have more efficient submissions, we reached out to underwriters to get insights into the best practices for filling out hospitality app forms.
Although our respondents typically found hospitality app forms straightforward, one broker admitted to making a mistake regarding the exact revenue split between food and alcohol while another one expressed hesitation in filling out a hospitality-specific app prior to sending it out to their regular markets for review.
Include basic facts in the app form
You need to include several facts in hospitality app forms, all of which contribute to providing underwriters with a comprehensive perspective on the nature of the risk for the business to be insured.
Cansure, for example, requires complete and proper revenue information, including the revenue split between liquor, food, off-sales, room rentals, lotto/ATM and other. They also recommend including the complete COPE information on the building, which includes if the risk is sprinklered.
"The more information a broker provides on a risk, the better," Cansure said. "It gives us a better idea of what we are insuring and lessens the likelihood that we will need to ask more questions. The more we know as an underwriter, the more comfortable we will be with a risk."
Patricia Sheridan, Toronto Property & Casualty manager at Burns & Wilcox Canada, added other important details to include: hours of operation, number of years in business, related experience, loss history and risk management efforts, the type of establishment, as well as details about the dance floor and live entertainment spaces if needed.
"The Burns & Wilcox team advises [against] broad business descriptions … for example, not using 'licensed restaurant' because it does not give enough insight on the type of establishment. The more thorough and detailed the descriptions, the better," Sheridan said.
Avoid the usual mistakes
According to Cansure, the most common mistake brokers make is not being thorough when completing the app form. This includes not properly indicating what coverage they are requesting –in other words, important limits are either missing or not properly requested.
"All questions asked on Cansure's app are important and there is a reason we ask the questions that we do. If a broker glosses over certain areas or does not fully complete a section, it requires us to ask the broker to provide the answers, which slows down the quoting process."
Meanwhile, Sheridan found that the bulk of the mistakes they encounter involve inaccurate information and lack of underwriting information. Typically, the top errors include "lack of documentation and tracking of the food and liquor split, the deep frying and extinguishing systems, missing burglar alarm information, full loss history details, and full description of the type of establishment." They also found that some brokers submit net financial material and do not include gross revenue information.
Get rid of any misconceptions you may have
Cansure said one misconception brokers may have is that hospitality is an easy class. Brokers they deal with in this class on a regular basis know that it is a difficult class to write. For them, "problems arise when the broker handling the risk may not have prior experience."
Another misconception, according to Sheridan, centers on what can be considered a nightclub. For example, brokers may think that if the establishment only serves food during the day and purely liquor in the evening, it would not be classified as a nightclub. This is why full details on the operations and atmosphere of the establishment are mandatory for underwriting.
In cases where the insured is a tenant, Sheridan said brokers tend to think that building details such as age and updates are not important. However, these details are vital to mitigating risk.
Sheridan also clarified that they are not "in the box" underwriters. She explained this using an example: "if liquor revenues are higher than our appetite, we may consider … accommodation for a fine dining restaurant, noting that wine and liquor are more expensive. Brokers may know our maximum liquor appetite but not realize there could be flexibility depending on the risk."
Bonus Tip: First things first
For Cansure, one of the first things to do is to look at the client's website or Facebook page to get a good idea of what exposures you may be dealing with at an establishment.
"Brokers would be wise to … look at these to be sure there are no contradictions to the information the client may provide versus what they advertise. It is also important that the client keep[s] these [information on their website or Facebook page] up to date to avoid confusion," they said.
Add-ons/coverages worth recommending
We asked our broker respondents about the particular add-ons/coverages they usually recommend to clients who are seeking hospitality insurance. The more common results were:
Terrorism
Crime
Innkeeper's Liability
Liquor Liability

Equipment Breakdown – Consequential Loss

Business Interruption – ALS, SBU, Flood, Stock Spoilage
Legal Expense