What Is the Essential Coverage for a Seasonal Home?
Having a second home away tucked away from hustle and bustle of one's daily life is a privilege not all homeowners have. For those who possess a second home, it is important for them to know how they can protect their properties from unwarranted risks with an insurance policy.
Insuring a property considered a seasonal home might be tricky, given that the policy for vacation properties is different from that of a primary home. To help navigate the difference, insurr reached out to three insurance providers to come up with a guide to help brokers and homeowners on the things they need to know in applying for a seasonal home insurance.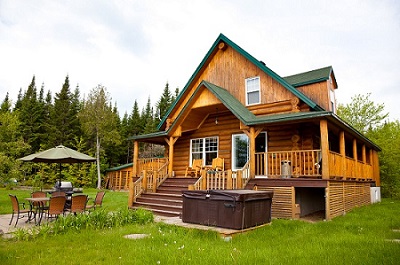 What do seasonal home insurance policies cover?
As mentioned earlier, a second home will be covered in a different insurance policy compared to your primary home. However, this depends on your insurer and the policies they are offering.
According to APRIL Canada residential team leader Lucie Lee Frappier, the coverage for a seasonal home used from May to October would be limited to named peril or fire and extended coverage (EC), with the settlement being on actual cash value basis.
"Liability is restricted to the premises only, vandalism/malicious act and theft is excluded, water damage is limited however excluded while vacant during the months of unoccupancy," Frappier said.
Some firms offer broad form coverage if the owners use their second home exclusively for their own purposes. Krystal Taylor, one of Cansure underwriting managers, said broad coverage for a seasonal home is available, provided the owner does not rent the property to others.
"Our broad form for seasonal homes provides coverage for the building, any outbuildings on the property, contents, and loss of use. These coverages are comparable to a primary homeowners coverage with some reduced limits," she said.
But for ABEX Affiliated Brokers Exchange vice president for underwriting Joyce Charman, the coverage available for seasonal homes depends on their location.
"Most seasonal homes are covered fairly routinely by adding the location to the same policy as the existing primary home. At ABEX, we insure some of the properties that don't fit that model – such as stand-alone seasonals, or properties under a company name or in a remote location such as an island property," Charman explained.
What are the risks associated with seasonal homes?
Given that a seasonal home is only used certain times of the year, it can be exposed to many risks that homeowners need to be prepared for. For instance, since such property is located in remote areas, wildfires and flooding are two of the main concerns.
Seasonal homes are also at risk of being damaged by pests such as rodents, as well as being vandalised and broken in to.
It is also fairly common for these properties to suffer water damage, especially if their piping systems are compromised due to heat and other undetected issues. It's important to note that not all policies will cover this sort of damage, especially if the property is unoccupied for a long time.
Property damage due to snow load on roof or decks is another thing to keep in mind.
What should brokers discuss with their first-time clients?
Taylor said it is important for brokers to discuss some of the unique exposures on seasonal properties that first-time owners may not think of immediately.
"This includes obtaining information on scenarios such as dock access if the property is located on the waterfront. We also recommend that brokers check for foreshore leases. Also, brokers should confirm whether there are any boats used or kept on the property as this could result in increased liability exposure," Taylor said.
Charman agreed and said there should be a clear understanding of the intended use of the property.
"If going to be rented, that must be disclosed and insured accordingly. Find out how often with the premises be visited. This will help to select the best possible coverage for the client's needs," she said.
She explained that the intention to rent out the property should be disclosed by the clients as this could disqualify them from obtaining coverage under their homeowner's insurance.
Frappier also enumerated other details that should be discussed, including any heating installed in the property, plumbing, fire protection, risk location – all of these could increase the premium, depending on the risk.
Are there ways to help make premiums more affordable?
To lower the premiums for seasonal homes, Taylor said homeowners should consider installing a permanent heating source such as a gas or an electric furnace -- using these instead of stand-alone wood heating drastically reduces costs.
It is also as important to provide details where discounts can be applied.
"This includes information including the insureds' date of birth, whether they are claims-free, if there is a security system installed or sprinkler system, etc. Security systems and perimeter fencing will not only protect your property but allow for additional discounts," Taylor said.
Another way to lower the cost is hiring someone to look after the premises regularly. Charman said that while little things, such as having snow cleared, would not necessarily result in any discounts, they would still help in preventing losses, making insurance more affordable in the long run.
What are the necessary add-ons brokers can introduce?
As indicated earlier, typical coverage for seasonal homes is limited to named peril and fire risks. However, Taylor said homeowners can look into add-on coverage that can cover risks of earthquakes and other personal items inside the house. Brokers can also discuss coverage for watercraft and outbuildings.
What are some considerations if the property is planned to be rented out?
There are things to be assessed when the homeowner plans to rent out the property and by which manner. Taylor said it is vital for the insured to understand that vandalism and malicious damage by the tenants would not be covered by the seasonal home insurance policy.
There is also a requirement for homeowners to detail how tenants are screened to ensure the continued eligibility for coverage.
"To ensure that the appropriate coverage is maintained for your client, it is important to find out how much rental income is generated as coverage for this can be added to their policy," Taylor explained.
Additionally, if there are any additional packages – think tours, boat rentals, or other similar services on offer – available when the seasonal property is being used as a rental, a Commercial General Liability policy may be required.
Final tip
For Frappier, brokers with clients looking for a policy for their seasonal home should be able to fully understand the situation and the goal of their clients.
"There must be an understanding from the client and broker as to what seasonal really means to them and not confusing [that] with the possibility of being a secondary seasonal or secondary homeowner, which differs in the sense of occupancy," she said.