A look at Quebec
We're featuring Quebec in this month's update. While the largest number of searches are from Ontario, we've seen 76% increase in Quebec's site stats.
Top searches in top 3 cities with highest search volume in November
Percentage of users per City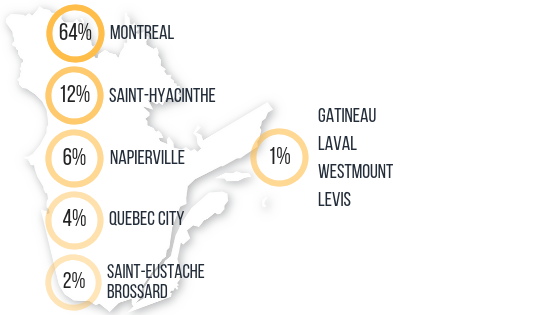 Quebec's 10 most popular searches: 2017 vs 2018
Coast-to-coast stats for November
Most popular searches
Newest additions to the site
Dive deeper into our product insight to learn about these notable searches' market trends, other related searches, key stats, top cities where these searches come from and many more when you download our free white paper.