Broker Focus: Starting Out As An Insurance Broker
When originally starting out, brokers are faced with the challenge of how to build up their portfolio. While training they may be presented with reading materials to study for tests as well as seminars. However it will require years of experience in order for them to wrap their heads around all the different types of coverage areas and types of risk presented to them.
As technology develops, relying on old print directories and previous relationships can become outdated very quickly. While traditional personal lines tend to be steady in terms of writing up risks, more up to date methods are needed to meet the constantly evolving and more inclusive demands from clients.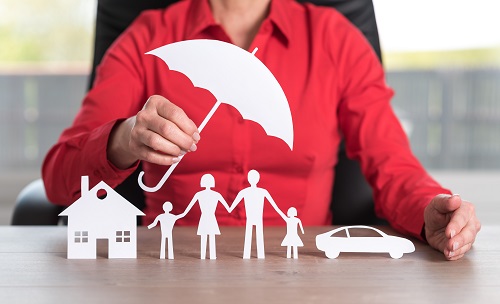 But how do brokers meet these ever-changing demands, especially when practicing for the first time? Not only do brokers have to keep up with emerging trends they also need to learn how to promote their specialist knowledge too. I spoke to Daniel Goldhar, a broker at CIBI (Canadian Insurance Brokers Inc), about the challenges a broker might face at the beginning of their career:
When you were training to be a broker what kinds of tools and resources did you have?
Daniel Goldhar (CIBI): "They give you something to read to study so that you can pass the test. There's a lot of training. There's seminars going on all the time and insurance companies come in and they're always talking about things.
You're always learning. One day I might be doing a trucking policy and then the next day I might be doing a software company. You need many years of experience to wrap your head around everything, all the coverages and so many moving parts, it evolves."
What was the biggest transition between when you qualified and started to practice?
DG: "Sales. How do you build your book, where do you begin? I did family and friends first and then built up from there.
Online's been a good resource for me. You can learn all the definitions and coverages but no one can teach you how to sell. You're going to have to figure that one out and do what works for you.
I don't do quote calling but I do quote emailing. I met a lot of clients that way."
What resources have you found for someone starting out…is there any kind of knowledge sharing or a standardized way of setting up?
DG: "The brokerage that you find yourself at might be good for that. When there's training offered I always attend. This is my third brokerage (CIBI) and they are amazing because they just give us free reign and we can talk to the underwriters ourselves, and do the quoting ourselves.
At my last place somebody else did the quoting, somebody else did the marketing. I was never allowed to talk to the underwriter.
Now you really have a lot of opportunity to learn and speak to these people who have so much experience. And so now I'm doing the quoting, the selling, the writing up the policy and it's all in my own hands. I'm not waiting for anybody else."
How easy it to include specialty markets in an insurance policy?
DG: "I met somebody yesterday through my emailing. I filled out the application in front of them and then sent it to the underwriters at all the different companies.
It would be great if (insurr) could help me with the coverages…what coverage do they need…what about business interruption, profits, actual loss sustained, machinery breakdown, employee liability…all these things.
There's no standardized thing that you can send out and say this is what I want. Every industry I'm going for has different needs. You're constantly working out coverages and price.
The commercial side would benefit from being a bit more like CompuQuote where you can just quote on the system. It's a little bit archaic on the commercial lines side."
Do you tend to use the same pool of companies and underwriters?
DG: "I have 20 or so email addresses that I like working with but as I'm getting new risks I'm learning that I can go out to this company, or this person will come in and introduce themselves and I'll add them to my list.
You walked me through insurr and I was looking at all these companies and going who are these companies? Why aren't we using them? Do we not have contracts with them? Can we go to them?"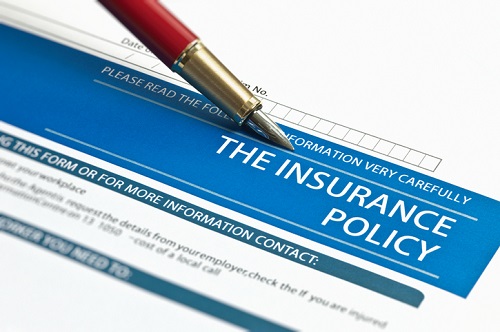 The main struggle brokers seem to have is the lack of standardization within the industry. As more clients are looking for all-inclusive policies that include multiple risk areas, the insurance industry faces the challenge of meeting those needs. Brokers are now having to look beyond favoured companies from previous business if these needs are broader than services previously provided.
As well as looking for more inclusive policies, applications also need to be more user-friendly. A broker might be able to offer their services to a client but that is no guarantee they can automatically source someone to write the risk.
If an application is completed incorrectly then a broker runs the risk of having their business rejected by an underwriter. Both research and paperwork needs to be utlilize modern technology to meet not just the demands of business-savvy clients but those for the broker too, especially ones new on the scene.
Other pages of interest:
Canadians want latest tech from insurance companies: Survey by advisor.ca on April 10, 2018
Insurance is still in the dark ages - Manulife CEO by Insurance Business on September 8, 2017
Starting from Scratch by Canadian Insurance Top Broker on June 17, 2013