Product Spotlight: Healthcare Professionals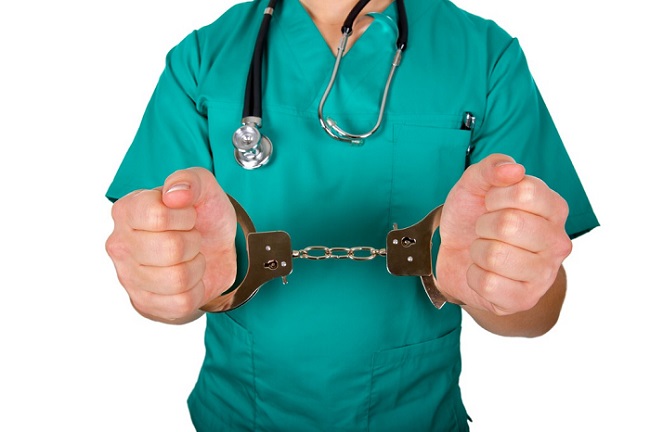 Healthcare workers are some of the most respected professionals through the years, but they are also some of the most vulnerable to lawsuits. Protecting themselves in court from claims of misdeeds can be extremely costly, while losing a legal defence can be enough to put them out of practice and even put them in jail.
One of the biggest malpractice cases involving healthcare workers is that of nurse Elizabeth Wettlaufer, who was accused of "killing the frail and elderly in her care for almost a decade." After confessing her "killing spree" and pleading guilty in court for murder and attempted murder charges, she was sentenced to life in prison, with no chance of parole for 25 years.
While most healthcare workers have no intention of harming their patients, it is still crucial for them to have the necessary protection. In response to the legal challenges facing these workers, MedThree Insurance Group offers a product named "Healthcare Professionals," which provides full coverage for both regulated health professionals and non-regulated practitioners for liabilities, as well as clinic or office needs. The product also covers voluntary/mandatory structured solutions for association programs.
What sets this product apart in the market, according to MedThree, is its flexibility and attractive features, such as the capability to offer both aggregated and unaggregated policies.
Coverage areas included in this product are medical malpractice, legal expenses, professional and general liability, plus property, cyber, and online platform for large programs.
The following areas, however, are excluded:
Aids & Hepatitis Non "A" Clause

Asbestos

Fungi & fungal derivative

Intellectual property

Non-solicitation
Nuclear incident

Pollution liability

War & Terrorism

Wrongful dismissal
On a case-by-case basis, MedThree offers special considerations for this product after referring a case and receiving approval from their London underwriter.
Clinics or individual owners with regulated and non-regulated professionals are the typical clients for this product. The average premium for a typical client ranges from $1 to $5K, depending on the limit. To make this product even more valuable for clients, MedThree offers add-ons such as limits in excess of $10M, higher abuse limits, and US jurisdiction.
During application, it is important for brokers to provide the following information:
Website

Full description of all operations

Number of full/part-time employees
All independent contractors

Number of visits/treatments

Revenue
Considering the changes happening within the healthcare industry, MedThree is expecting to include commercial legal expense liability for non-regulatory matters in this product in the near future.
For more information, submit your questions to Healthcare Professionals' page on insurr.