Product Spotlight: Sport, Leisure and Recreation and Fitness Clubs Liability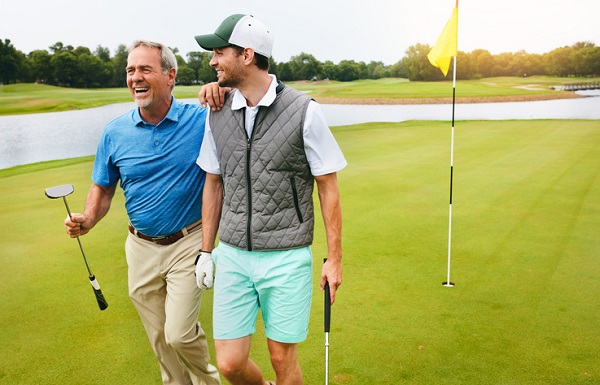 Canadians are participating in a wide array of sports and other recreational activities. From an insurance standpoint, these activities can be a source of many liabilities due to the nature of risks involved in them. Event organizers, for instance, may be held liable for bodily injuries to participants and spectators of these activities.
In response to the risks involved in these activities, Markel Canada offers a product named "Sport, Leisure and Recreation and Fitness Clubs Liability," which provides cover to commercial and non-profit entities with participant injury exposures, liquor liability exposures, concession or retail operations, volunteers and transportation exposures. Also included in this product is a fitness club liability program that provides property, crime and liability insurance for indoor club premises – commercial club premises and member-owned facilities – such as gyms, spas, racquet/squash clubs, and aerobics and Pilates studios.
Typical clients of this product, according to Markel, are amateur sports organizations (be it provincial, national, regional or municipal), one-day charity sports events, and renters of facilities whose activities include sport, leisure or recreation.
What sets this product apart in the market is "our underwriting expertise, flexibility and dedicated sports underwriting teams across the country," Markel told insurr. "Our commercial general liability wording protects participants and volunteers. Participant-to-participant coverage is protected. We also offer [sports] accident coverage and excess travel medical (out of country) for existing policyholders. The [sports] accident is first-party no-fault coverage providing accidental death & dismemberment limits and supplementary fracture, blanket medical expense reimbursement, dental and therapy limits."
In addition to the covers mentioned above, Markel has several non-standard products – which they did not specify – that can be added to the base wording to customize the policy to fit the policyholder's needs.
When asked about the product's exclusions, Markel said that it currently does not provide coverage for professional sports. Abuse is also excluded "but can be underwritten and provided for an additional premium upon receipt of a robust written abuse/molestation guideline that is adhered to by all members."
The premium for this product varies depending on the applicant. For instance, Markel has policies for one-day events starting at $150 for a 2M limit. They also have large provincial policyholders paying in excess of $350,000 in gross written premium.
There are several application forms available for Sport, Leisure and Recreation and Fitness Clubs Liability for different types of operations. During application, it is important for brokers to know what the applicant is doing, how many participants they have, and how often their operations are.
Markel is considering the changing recreational sports landscape, including the fact that underwriters are paying very close attention to abuse, concussion and waiver protocols. When asked regarding any product enhancements or changes in the near future, they said: "We are enhancing the Markel [sports] sector. There will [be] some exciting additions to the program and some serious components as well. We are seeing waivers (acceptance of risk) being upheld in the courts [and] this will become non-optional over time for all recreational or structured sports activities or groups. Concussion protocols will be required for all contact and intentional collision sports. Robust abuse protocols will be necessary to receive abuse liability."